Contracted Anesthesia Services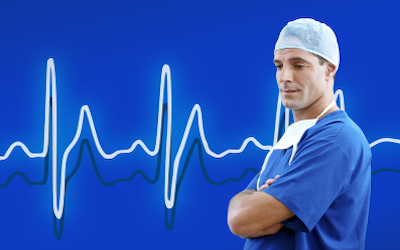 The physicians and CRNA's representing UltraCare are highly-skilled practitioners bringing
with them years of experience in a wide-array of clinical and office-based settings. By focusing our efforts on recruitment, we have been rewarded with a talented group of clinicians possessing the most advanced education and experience required to flourish in today's medical and surgical landscape. Our founders' involvement at the state government level and within the Medical Boards, along with educational activities at leading educational centers affords UltraCare with continual access to the best and brightest in the field.
Once new individuals are identified as a valuable fit for our team, a thorough vetting process is performed. We take every effort to ensure that not only the best clinicians but also the best people work for UltraCare… and ultimately for you.
We recognize that the work is not complete once we assemble the team that is right for you. It is equally important to retain the talented members of your new "Anesthesia Team". UltraCare's culture and corporate structure distinguishes itself from other anesthesia companies.
By rewarding our practitioners in multiple ways unique to the industry, we have created a workforce that is consistently engaged and invested in the facilities in which they provide care. These successes have allowed us to limit the high rate of staff turnover that is prevalent in today's anesthesia marketplace. This consistency is key to both UltraCare and our partner
facilities present and future successes.
This unique and creative approach extends beyond UltraCare and our providers. We recognize that surgical and anesthesia services are an ever-changing landscape, and to survive and flourish in this environment requires a continual evaluation of business and clinical practices.
At UltraCare, we make it a top priority to serve as a resource, and view ourselves as a team member to each and every one of our clients and partner facilities. Whether a new or existing client, you can expect that we will be focus on maximizing our own efficiencies and providing new and novel suggestions to do the same for you, our client.
For more information, please visit the Contact Us page for general information or a Request for Proposal to start the process.
Consulting Services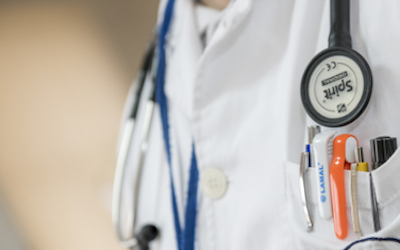 Adapting to the pace of change in both State and National Regulations can at times seem like
a monumental challenge. The additional volatility of the insurance marketplace can make the
burden feel even that much greater. These factors are here to stay, and are likely to grow into the future.
Today, succeeding in the practice of medicine requires both a solid clinical foundation and an understanding of business and practice management. When you include regulatory and insurance challenges, little time is left to focus on both the growth of your practices and your facilities.
UltraCare recognizes that these challenges must be navigated in a responsive and cost-effective manner to ensure the survival and growth of one's business or practice. Our firm prides itself on our decades of experience to analyze and run our business as efficiently as possible.
We want to extend our experience and record of success to you. Whether you are a new or existing anesthesia group, or are a representative of an office setting, ambulatory surgical center or hospital system, we are here to help.
Regulations that address anesthesia quality and safety are constantly being added and changed. To ensure not only compliance, but proper and full reimbursement requires a thorough understanding of this regulatory landscape. Similarly, many of these changes impact how and where groups can deliver anesthesia services.
The foremost effort of our consultation program is to educate our clients. Aside from our strong foundation in current regulatory and insurance requirements, UltraCare is uniquely positioned to anticipate future changes to the healthcare landscape. The involvement of our Board members at the state-level of healthcare delivery ensures that we have the most current information available.
Upon engaging UltraCare for consultation services, we will begin discussions with your team members and perform a site visit of your practice and facility. These initial efforts are integral for understanding your current practice and business models. Our efforts will be aimed at identifying areas of improvement within your current model, providing measures to enhance efficiencies and profitability within that model, as well as providing actionable alternatives to your current model of business.
Through our multi-faceted approach, we are confident in our ability to deliver the information needed for you to enhance the efficiency and profitability of your practice and your centers.
We look forward to offer our assistance and our years of experience to help you reach your future goals.
To contact us, please visit the "Contact Us" page to get started.
Anesthesia Staffing Solutions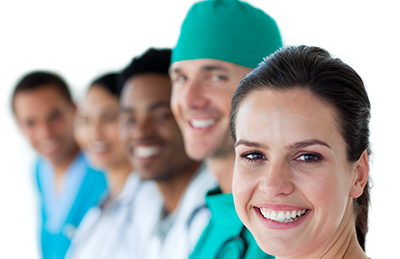 As a representative of a hospital, surgical center or anesthesia group, you are aware how
impactful staffing shortages can be to your workflow and business activities. As government
spending and reimbursement rates change, practices and facilities often find themselves managing fluctuating workforces in an effort to reduce costs. When situations arise where unexpected staffing shortages occur, the results can be highly detrimental to one's organization and staff morale.
Whether to offset your anticipated or unexpected shortages, or to supplement your current anesthesia staff during periods of expansion, know that UltraCare is here to help. Through our years of clinical activities, we have built a vast physician anesthesiologist and CRNA network that is available to fulfill your short or long term needs. Our vigorous vetting process ensures us that we have the best and brightest in the anesthesia field. We stand behind each and every one of our valued providers, knowing that when we send them to a facility or group in need, your nurses, surgeons and existing anesthesia providers will want them to remain permanently.
UltraCare recognizes that staffing shortages can feel like a healthcare crisis to you or your facility. By drawing on our management experiences with our successful COVID Response and Vaccination Teams, we are well-equipped in selecting the most appropriate candidates for your team or facility and quickly deploying them in the most efficient manner possible. By integrating blockchain technology into our internal processes, we pride ourselves in being able to minimize the typical paperwork challenges often encountered during provider credentialing. As a result, you will get the people you need when and where you need them.
Unlike most locum and per-diem staffing companies, UltraCare is first and foremost an anesthesia company. The traditional pricing strategies and work-hour requirements of these companies may not be the most cost-effective or best option for you. UltraCare recognizes the need for flexibility in today's anesthesia environment. We strive to work with each client and partner facility to create a staffing package that works for both your budget and your needs.
To begin the process of retaining our services, please fill out our Contact Us form.
Medical Legal Services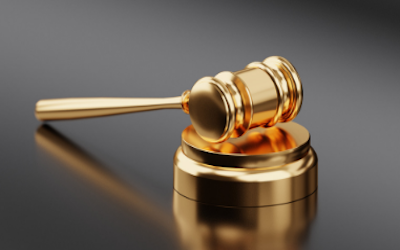 Anesthesia is unique in the field of medicine, as our practice creates daily interactions with a vast number of different surgical, procedural and medical specialties. As a result, anesthesia practitioners have a unique perspective and extensive knowledge relating to modern-day medical procedures. UltraCare sees great value in offering these unique perspectives to the realm of legal services, so that when disputes arise a more fair and just outcome can be reached.
Our collective anesthesia experiences and the relationships we have fostered with leading medical and surgical colleagues have enabled us to create a multi-disciplinary team of experts available to offer their expertise and opinions to the legal community. By partnering with several of the nation's largest law firms, we have consistently offered highly regarded and valuable help towards resolving medical-legal issues.
Whether you require chart reviews, expert opinions or expert witness services, UltraCare is prepared to assist. Spanning all medical and surgical specialties, our team prides itself on its level of expertise and our quick response times. If you are an individual or law firm that finds itself in need, know that we are dedicated to providing unparalleled services to you.
To contact us to learn more about how we can help, please fill out the Contact Us form.
Healthcare Crisis Management
"A time of intense difficulty, trouble or danger". No words ring truer today, as we are still in the midst of the crisis caused by the COVID pandemic. The health and economic impact of the pandemic won't be fully realized for years, as it continues to test the resolve of our citizens and uncover weaknesses inherent to our institutions and policies. The plight of the pandemic has altered the trajectory of individuals and business alike.
Like all of the nation, the resolve of UltraCare continues to be tested as we navigate this new environment. As we enter the latter stages of the pandemic, we feel both fortunate and proud to say that we are leaving stronger and better equipped as individuals and as Company than how we entered.
The desire to assist in the fight against COVID, and the willingness of our courageous workforce led to the creation of our COVID response teams (hyperlink to page) and COVID vaccination teams (hyperlink to page). As efforts and demands intensified, it required us to create a dedicated crisis management team.
Understanding the need for experience in this role, UltraCare turned to an individual with decades of experience in deploying government assets during periods of both calm and need. Through his efforts, a team of individuals was recruited to meet the logistical challenges of deploying healthcare providers to the areas and facilities where they are needed most. An aggressive recruitment strategy was instituted to insure that both current needs and future challenges to clients could be met by UltraCare. These efforts resulted in a large workforce inclusive of LPN's, RN's, APN's, Pharmacy Technicians, Licensed Pharmacists and Physicians available for current and future deployments.
The success of their efforts are apparent, as UltraCare's Covid Response Teams and COVID
Vaccination Teams continue to positively impact the lives of patients throughout the country.
This is further highlighted in ViewPoint: by Dennis Quaid (hyperlink with text about Nick and Cheryl), and shows how the expertise of the team can be applied in a variety of settings and locations.
Though initially created as an "Anesthesia Company", UltraCare has evolved to become a multi-disciplinary firm designed to meet the challenges and demands of today's healthcare environment. We are optimistic that we will all win the battle against COVID. Though we all hope that the pandemic and its fallout are a "once in a lifetime" crisis, UltraCare recognizes the importance of having a workforce that is easily mobilized to meet the challenges of a healthcare crisis. We have gained valuable insight in how to recognize and respond to crises at the facility, local and regional levels.
Such crises can take on many forms and be disruptive to your facility and detrimental to patient care. Whether you experience a disruption of a particular healthcare service or find yourself in a staffing shortage, please contact us. Regardless of scale, we have the resources and expertise to meet your needs.
To begin the process of retaining our services, please fill out our Contact Us form.
Mental Health Services
As COVID gripped the nation, it became quite evident that this was not only a medical pandemic, but a mental health pandemic as well. Disruptions in daily life, isolation caused by lockdowns and fears surrounding safety and unemployment continue to negatively impact the mental health of our nation and the world.
Now more than ever, we at UltraCare recognize the importance of addressing the mental health of our fellow citizens. We witnessed first-hand the emotional tolls taken by the brave members of our COVID-response teams. Through their accounts, we were made aware of the stresses and fears suffered by COVID victims and their families.
Our subsidiary, Restoration + Wellness was established for just this reason. Our group of licensed Psychiatrist, Nurse Practitioners and therapists are ready with telehealth and in person services to assist the broadest group of people in need.
If you or anyone else you know is in need of help, please take the first step towards a healthier and brighter future
To begin the process of retaining our services, please fill out our
Contact Us
form.
Healthcare Staffing Solutions
Our efforts with the COVID Response and Vaccination Teams afforded us the opportunity to work alongside medical professionals outside the field of anesthesia. Utilizing our experience in providing anesthesia staffing solutions to our client hospitals and facilities, we are proud to further expand our efforts into the nursing communities.
Whether your facility or practice finds itself requiring a short or long-term solution for nursing shortages, UltraCare is here to help meet your needs. We recognize how essential a fully staffed site goes toward insuring the safe delivery of healthcare to patients and for helping to minimize burnout and maintain a pleasant working environment for your valued staff.
Our vast network includes APNs, RNs, LPNs, CNAs, OR techs, Xray techs, Pharmacy techs plus others with a multitude of experiences and specialties that can be called upon to assist you almost immediately. By calling on our years of success with anesthesia staffing, we can eliminate delays and get you the healthcare providers when and where you need them most.
Unlike traditional staffing companies, we recognize that needs and workflow are unique to each and every facility. We take great efforts in working with each and every partner facility to create a staffing plan that is both cost-effective and meets your current and future needs.
If you find yourself currently managing staffing shortages or anticipate a future need, please look towards UltraCare to be your source for a solution. Whatever your facility or its requirements, we have the nursing staff to help meet your demands.
To begin the process of retaining our services, please fill out our
Contact Us
form.